Crypto Ping-Pong #3
Ana María Gómez López & Femke Herregraven
2018, performative lecture, RijksakademieOPEN 2018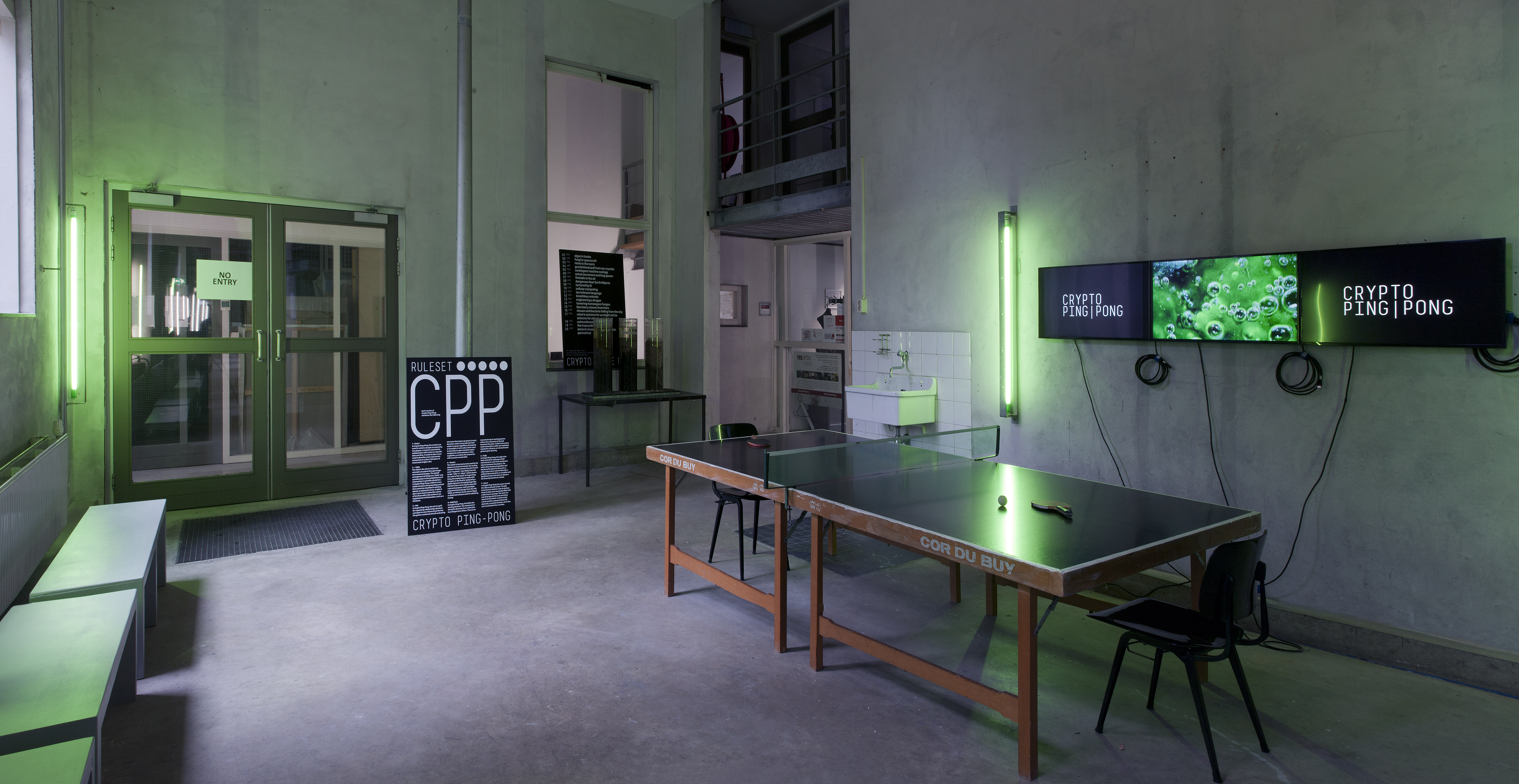 Crypto Ping-Pong is an ongoing conversation between Femke Herregraven and Ana María Gómez López about coded, buried, and otherwise hidden contexts, intended to challenge our various definitions of life. Using the etymological root 'crypto-' as a conceptual framework, this lecture-performance focuses on ecological, geological, and technological phenomena that trouble our understanding of living systems. The first versions of Crypto Ping-Pong took place at V_2 Lab for the Unstable Media, Rotterdam (2017), and Westfälischer Kunstverein, Münster (2018).

This third lecture-performance is hosted by the Rijksakademie van Beeldende Kunsten – the former Amsterdamse Cavaleriekazerne – and takes as its starting point Durational Monochrome, a year-long installation of glass columns created for the 2017 RijksOpen to cultivate cyanobacteria strains and other microorganisms from the architectural surfaces of the Rijksakademie building. These organic structures inscribe an embedded history of defense lines and submerged tactics, one that connects financial networks to water-based viruses, bacteria, and other life-forms invisible to the human eye. Crypto Ping-Pong bounces back and forth between creatures, cracks, and crashes, defying the common knowledge systems we use to understand artificial and biological life.