Foul Footprints – No.1 Engineering the islands
ExtraCity, Antwerp (BE)
21 September – 16 December 2018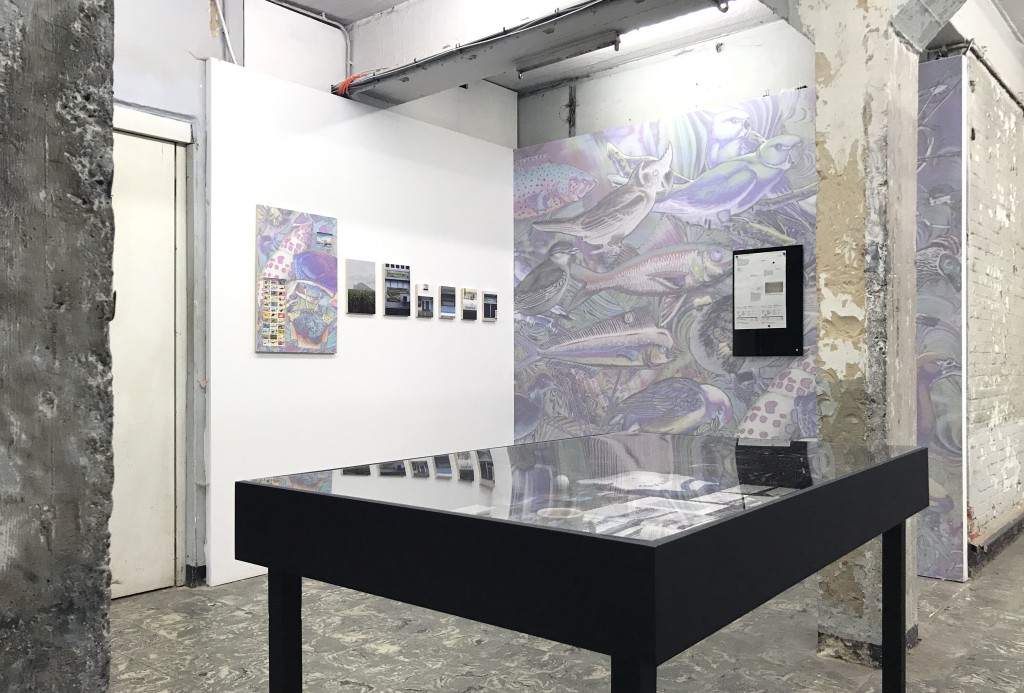 The first iteration of 'Foul Footprints' by Femke Herregraven investigates the layered history of the islands of Mauritius and Diego Garcia located in the Indian Ocean. Both islands were used as barter territory by colonial empires. Diego Garcia was placed under the territory of British Mauritius until 1965 when it was engineered into the new British Independent Overseas Territory (BIOT). The reason being the British were eager to sell Diego Garcia to the US before Mauritius gained independence in 1968.

Where Mauritius was hailed for its economic development and dubbed a miracle in the Indian Ocean, Diego Garcia became the biggest military base of the US, which was in desperate need of an isolated territory from where it could exercise power and control in the Middle East. In the early 1970s, the people of Diego Garcia were imprisoned and forcibly removed from the island by the UK. Where one island became a financial zone for Western tax avoidance, the other island became America's most important foreign military zone, nicknamed 'The Footprint of Freedom', from which Iraq and Afghanistan were subsequently invaded. One island as a zone for financial "extrastatecraft" (after Keller Easterling), the other island as a zone for military "extrastatecraft", but both zones with the ability to operate outside local and international laws.

The installation in 'Extra States' takes the form of a virtual office that contains artefacts, memorabilia, image and video material that evidence different stages of foreign hegemony on the islands. The installation explores how the violent fabrication of two legal grey zones was captured in the form of cultural, scientific, military, and commercial artefacts produced over centuries of changing geopolitical dynamics.

With the support of the Mondriaan Fund, commissioned by Kunsthal Extra City